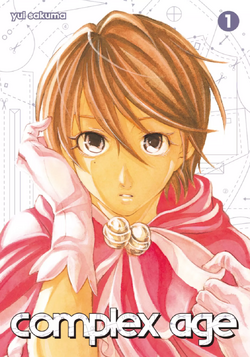 Complex Age is a manga created by mangaka Yui Sakama and winner of the Tetsuya Chiba Prize. The completed manga spans 58 chapters across 6 volumes, each of which contains both 9–10 story chapters and 1–2 bonus chapters with explanatory information.
The story follows its protagonist, Nagisa Katura, and her friends and family as Nagisa balances her real life with her co-workers and family against her cosplaying life with her friends and online acquaintances.
She is faced with the struggles of cosplay and how it takes a toll on confidence and mindset. Sometimes cosplay isn't just about expressing love for a character, but a dedication to truly becoming that character. It can make one vulnerable to criticism and jealousy.
Community content is available under
CC-BY-SA
unless otherwise noted.